Canada West Mission
~~~~~~~~~~~~~~~~~~~~~~~~~~~~~~
If you're having trouble viewing this message as an email,
click on the title and view it in your web browser.      
~~~~~~~~~~~~~~~~~~~~~~~~~~~~~~
Upcoming Events at a Glance
2018   
Aug 31-Sept 2 Canada West Mission Conference – Regina, Saskatchewan
Sept 28-30 Men's Retreat Hills of Peace
Sep 28-30 Women's Retreat Chilliwack
October 26-28 Nurturing Silence Retreat Samish Island
2019
January 25-27 Men's Retreat BC
*dates subject to change, always check online or here for the most up to date information.
All camping dates are included at the bottom of this Weekly Wire and on the CWM website.
Canada West Mission Website  www.communityofchrist.ca/cwm
~~~~~~~~~~~~~~~~~~~~~~~~~~~~~~  
This Week…in the Weekly Wire!          
Register NOW for Mission Conference in Regina
Delegates for World Conference 
World Conference Registration Fee Assistance
New Canada West Mission Centre Recorder Appointed
Ministry with Latter-day Seekers eLearning Class
Tune in to Mission Conference all weekend
For Sale 
Conversation Starters for youth
Community of Christ App
Shopping on Amazon.ca
Links to our Worldwide Ministries website
We want you to 'like' our CWM Facebook Page
2018 Camping and Retreat Dates 
~~~~~~~~~~~~~~~~~~~~~~~~~~~~~~
'Conversation Starters with Youth'   
If you could play any sport and be great, what would you want to do?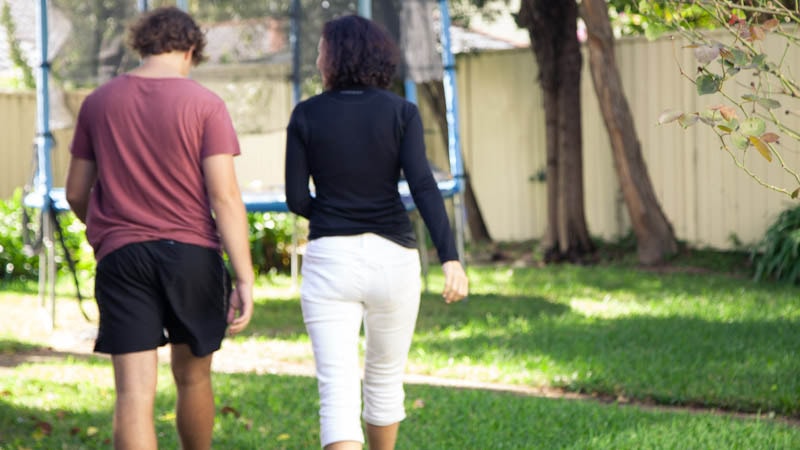 Go ahead, start a conversation today!
~~~~~~~~~~~~~~~~~~~~~~~~~~~~ 
New Canada West Mission Centre Recorder Appointed
Linda Klughart, of the Prince Albert Community of Christ, has accepted the appointment of Canada West Mission Centre Recorder. She comes to the position with many years of congregational experience as a Pastor plus professional experience that includes expertise with computers and software and data management.
We are still working on some training on the church's data-base system ("Shelby"), so please do not inundate Linda with your backlog of Recorder-type requests just yet! We are hoping that Linda will be up and running at full capacity by mid-September. Watch for another announcement about forwarding information at that time. Linda may also be in touch with congregational Recorders between now and then to check on priorities for data entry that may have built up over the past few months.
If you have a question that just cannot wait, Linda may be contacted by email at: lylak@sasktel.net  Please "copy" any messages or requests to Mission Centre President Steve Thompson for his awareness until notified otherwise.
A note of appreciation: Canada West Mission Centre members will be aware that our previous Mission Centre Recorder, Sandy Woynarski, passed away in January of this year. Sandy is the only Recorder that Canada West has ever had, serving in the role since it was formed in 2004. Canada West Mission extends its sincere appreciation to Sandy's husband, Stan, for her dedicated service in this role and for Stan's assistance to Sandy when required. She did a great job, often invisibly and without recognition. Thank you, Stan, and our continued condolences on Sandy's passing.
~~~~~~~~~~~~~~~~~~~~~~~~~~~~
For Sale
For Sale:  10 unopened copies of the Breathe New Life adult text - $15 each or all 10 for $100.00. Contact Lisa Neudorf (lisa@communityofchrist).
~~~~~~~~~~~~~~~~~~~~~~~~~~~~
World Conference April 6-13, 2019
2019 World Conference Delegate Registration Fees
to be Reimbursed by Mission Centre!
This is for the information of any member considering being a delegate from the Canada West Centre to the 2019 World Conference, scheduled for April 6 to 13, 2019.
This will be a special conference. Besides the usual business of the church, there will be special celebrations in honour of the 25th anniversary of the dedication of the Community of Christ Temple in Independence, Missouri.
The Canada West Mission Centre will once again assist delegates with the registration fee for the conference. We do not know for sure what that fee will be. In 2016 it was $140 in US funds, which converted to an average of about $190 Canadian at that time.
Undertaking the responsibility of being a delegate to World Conference includes a significant financial commitment. Although a small portion of total expenses, the Canada West Mission Centre is pleased to be able to provide this assistance.
Please consider your availability to serve as a World Conference Delegate. Any baptized member in good standing is eligible. There is no age requirement and no priesthood requirement. Advise Debra Donohue debra@communityofchrist.ca of your interest as soon as possible, and certainly in advance of the Mission Conference scheduled for September 1 in Regina. Delegates will be elected at the Business Meeting of that conference.
~~~~~~~~~~~~~~~~~~~~~~~~~~~~
We have 3 extra hotel rooms…
…that we will not need for Mission Conference.  If you want one or more of these rooms, please contact debra@communityofchrist.ca  I will be releasing these rooms on Sunday evening.
~~~~~~~~~~~~~~~~~~~~~~~~~~~~
Canada West Mission Conference in Regina
Please register today if you plan to attend.
Our cooks need numbers today. 
'Peace is Possible'
2018 Canada West Mission Conference
August 31 – September 2
            Regina, Saskatchewan            
Registration is Open! (hint hint)
Guest Ministers President Steve Veazey
and Apostle Art Smith
  Class sessions with Steve Thompson,
Dar Shepherdson and Ken Barrows,
Parker Johnson and John Hamer,
and Rod Downing.
Tune in to Mission Conference – ALL Weekend!
  All of these class sessions will be live streamed as well as the Welcome on Friday night and the Communion Service on Sunday.
Mission Conference Schedule
~~~~~~~~~~~~~~~~~~~~~~~~~~~~  
Ministry with Latter-day Seekers eLearning Class
A new pilot class will open for registration September 1, 2018 (limited to first 25):
· Ministry with Latter-day Seekers  (Temple School DS200)
o Starts September 29 - ends October 26 (4-weeks)
This eLearning class is designed to introduce Community of Christ priesthood, disciples, and congregations to ministry with Latter-day Seekers. Participants will explore Mormon culture, deepen pastoral sensitivity toward Latter-day Seekers, identify and process personal or denominational bias, and learn to effectively articulate Community of Christ identity,mission, message, and beliefs. An experienced Latter-day Seeker minister will guide participants through readings, videos, dialogue, reflections and quizzes. Students may access each week's class 24-hours a day, 6-days a week (minus one day for grading) providing flexibility in class schedules.
To register (after Sept. 1):
· Visit the site http://developmetrics.org and click on the "Canada Registration Form."
· Pay $7.50 registration fee via mailed cheque or e-transfer to steve@communityofchrist.ca 
· Students will receive log-in information via email.
· Students completing these classes receive Temple School "Directed Studies" credit
Be looking for upcoming classes on the websitehttp://developmetrics.org or by emailing idlloyd23@gmail.com.
~~~~~~~~~~~~~~~~~~~~~~~~~~~~  
Nurturing Silence Retreat Samish Island
October 26-28, 2018
With Vickie MacArthur & Laurie Gordon
"Silence is not the absence of something, but the presence of everything." Gordon Hempton
Dive beneath the surface of your life……. and discover the hidden gifts of Silence.
This weekend retreat weaves together spiritual practices that nurture Silence in both solitude and community, with time for personal reflection and rest.
Begins 5:30pm Friday with Supper. Ends Sunday at noon.
Questions: Contact Debra@communityofchrist.ca
Register Today
~~~~~~~~~~~~~~~~~~~~~~~~~~~~
Edith Reynard will be confirmed on September 9th at the Ribstone Congregation.
Please join us if you're able.
~~~~~~~~~~~~~~~~~~~~~~~~~~~~
Canada West new registration system is open for: 
Mission Conference August 31-September 2
Nurturing Silence Retreat October 26-28
Register for Individual/Family events (group account)  
If you have registered online and did not receive a confirmation e-mail OR if you need assistance with the new registration system,
please contact Lisa Neudorf 1-877-411-2632, ext 5.
~~~~~~~~~~~~~~~~~~~~~~~~~~~~  
Daily Bread Blog
Have the Daily Bread delivered to your inbox each day!
Sign up here and also check out other great subscription options.
Submit a Story
Have you been inspired by one of the Daily Bread stories?
Send in your story and be an inspiration to others.
~~~~~~~~~~~~~~~~~~~~~~~~~~~~
Here is the  link for "Community of Christ and Amazon.ca " to make purchases and have up to 8.5% returned to the Canadian church.
Learn how it works here Community of Christ Amazon video
~~~~~~~~~~~~~~~~~~~~~~~~~~~~~~
Go to our facebook page to see what's going on in the CWM
and be sure to 'like' us.
~~~~~~~~~~~~~~~~~~~~~~~~~~~~~~
Community of Christ website links
Community of Christ Upcoming Events: Visit the Community of Christ Calendar to see upcoming events, links to Daily Prayer for Peace, and Worship Resources.
Community of Christ Mission Stories:  Mission Stories
The next link is to a great video produced by the Community of Christ that everyone should see.
Community of Christ, What We Offer You Video
To those seeking a spiritual home, Community of Christ is a welcoming, loving, worldwide faith community that values the worth of every person as a child of God, and provides a safe space for you to explore and deepen your relationship with Jesus Christ and each other.
In Community of Christ, you will receive love and support as you discover renewed purpose for your life through compassionate, Christ-like service that ends suffering and fosters justice and peace.
~~~~~~~~~~~~~~~~~~~~~~~~~~~~~~
Canada West Camping and Event Calendar
2018

Aug 31-Sept 2 Canada West Mission Conference – Regina Saskatchewan
Sept 28-30 Men's Retreat Hills of Peace
Sep 28-30 Women's Retreat Chilliwack
October 26-28 Nurturing Silence Retreat Samish Island
2019
January 25-27 Men's Retreat BC
Dates are subject to change, please register early to avoid cancellation of your event.
~~~~~~~~~~~~~~~~~~~~~~~~~~~~~
Quote of the Week
Happiness is meeting an old friend after a long time,
and feeling that nothing has changed.